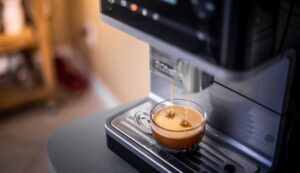 Did you know that discarding your outdated or broken coffee maker isn't always as easy as tossing it in your trash or recycle bin? Therefore, it's best to know how to dispose of a coffee maker properly to avoid e-waste.
Some coffee makers are considered e-waste and contain material(s) that can be harmful to the environment or to living things. E-waste is a term given to discarded electronics that contain harmful toxins and materials. For instance these toxins or materials, such as sulfur or mercury  contaminate the environment. Therefore, it is important to dispose of them properly.
Some states have adopted e-waste legislation. According to the National Center for Electronics Recycling(NCER), 25 states have laws and the other states are in the process of adopting laws that regulate e-waste disposal and recycling. Therefore these states have programs designed to help consumers properly dispose of broken or unused electronic waste.
This guide will cover the different ways of discarding your old coffee maker to make room for your new one without creating e-waste.
Ways to Dispose of Your Coffee Maker
Give it away
Firstly, you can give it to someone that needs a coffee maker. They might be willing to take a broken one and repurpose it. There is always someone willing to take your unwanted coffee maker.
Donate to Goodwill
Secondly, according to the Northern New England Goodwill website, coffee makers are on the list of acceptable gently-used donations. For broken coffee makers, you may need to contact your local Goodwill to see if they will accept it. Some locations will have it recycled.
Return to the Manufacturer
Some manufacturers will allow you to send back your coffee maker regardless of the condition that it is in. For example, Nespresso mentions on their website to call the Nespresso club for a prepaid return label for recycling.
Staples
Staples has a recycling program for unwanted coffee makers that are less than 40lbs. Per their website, you can drop it off at any staples store except smaller stores. It is best to call and ask in advance.
Load Up
Some junk removal places have programs where they will dispose of certain coffee makers and recycle them. For example, Load Up will pick up your coffee maker and recycle it for you if it meets their guidelines.
Contact Your Local Waste Management
Finally, contact waste management located in your local area.  Some participate in a recycling program or offer drop-off locations.
Wrap-up
In conclusion, not all services mentioned are available in all areas. You will need to check with the organizations or retailers mentioned to verify if they offer recycling services in your area. The links provided point to their recycling program information. There are also search tools to search for a location near you.
We hope this guide helped you better understand how to dispose of a coffee maker without creating additional e-waste. Electronic waste is a growing problem and is harmful to the environment. By properly disposing of certain items, you can avoid contributing to the problem.