If you often get confused between Bisquick and self rising flour, then this article is for you. In today's guide, we're sharing a full Bisquick vs self rising flour comparison to help you figure out how to incorporate each product in your baking activities.
What Is Bisquick?
Created by Betty Crocker, the popular General Mills brand, Bisquick is an all-purpose baking mix. When it first came out in the 1930s, it was intended to be used as a pre-mixed batter for making biscuits quickly.
The original formula for Bisquick required the addition of lard. Since this animal-based ingredient has to be refrigerated, it wasn't long until it was replaced with hydrogenated oil, which can be stored at room temperature without issues.
The overwhelming popularity of the prototype product pushed the manufacturer to consider expanding the recipe to become a quick baking mix. So while it was originally designed for biscuits especially, Bisquick developed into a versatile mix for baking a long list of goods including pancakes, cookies, pizza dough, dumplings, and a lot more.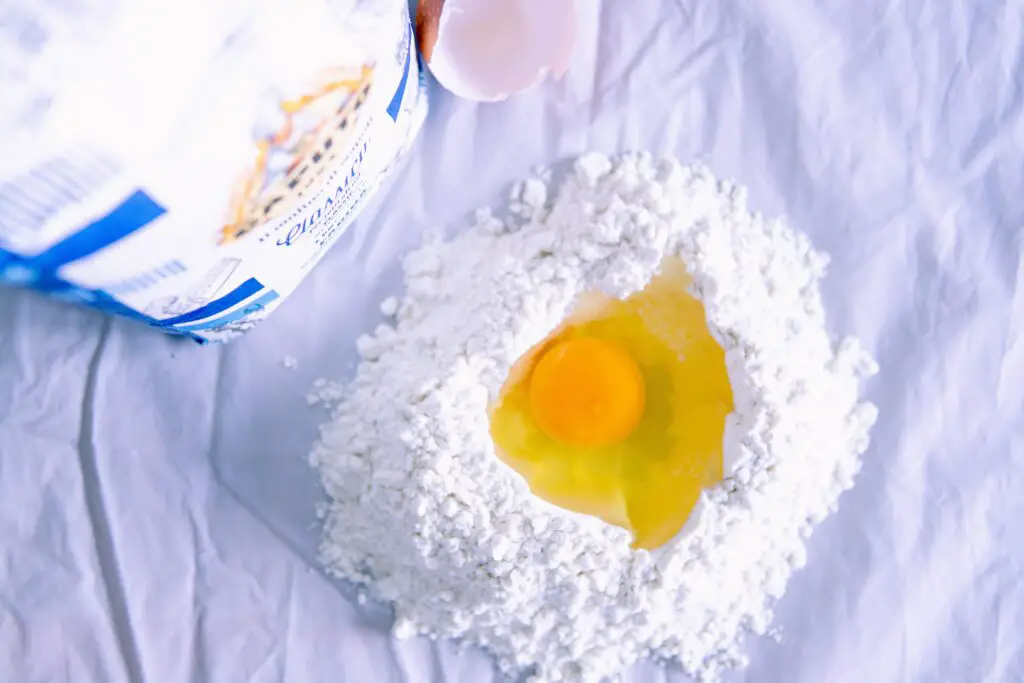 Bisquick Ingredients
Speaking of ingredients, let's take a closer look at the recipe of Bisquick to better understand the difference between it and self rising flour. Over the years, the Bisquick recipe has been altered to better serve different dietary needs.
As such the basic Bisquick all-purpose baking mix contains the ingredients below:
Enriched flour
Baking soda, Sodium Aluminum Phosphate, and Monocalcium Phosphate
Palm oil
Dextrose
Salt
From there, the company has made efforts to produce varieties that are suitable for consumers with certain dietary limitations or special baking requirements. These include:
The buttermilk version — contains buttermilk, as the name suggests.
The gluten-free variety — substitutes enriched flour with rice flour, and contains extra sugar to boost flavor as well as a binding agent (xanthan gum and potato starch) to enhance consistency.
The Heart Smart version — made with canola and/or soy oil instead of palm oil. While it's true that this version offers the same amount of fat content, the difference lies in the type of said fat. Instead of saturated fat, Heart Smart contains mono and polyunsaturated fats that are recommended for better cardiac health.
Bisquick Uses
As we mentioned earlier, Bisquick was created as a pre-mixed batter to help you make quick biscuits. Nowadays, biscuits are still one of the most popular uses of Bisquick along with pancakes.
The thing about Bisquick, however, is that it's super versatile. So you can expand its applications in your kitchen to include all of the following recipes and more:
Breading chicken, meat, or veggies before deep-frying
Churros
Coconut pie
Pie crust
Pizza dough
Pot pies with biscuit crust
Pretzels
Quiche
Next, we'll address self rising flour.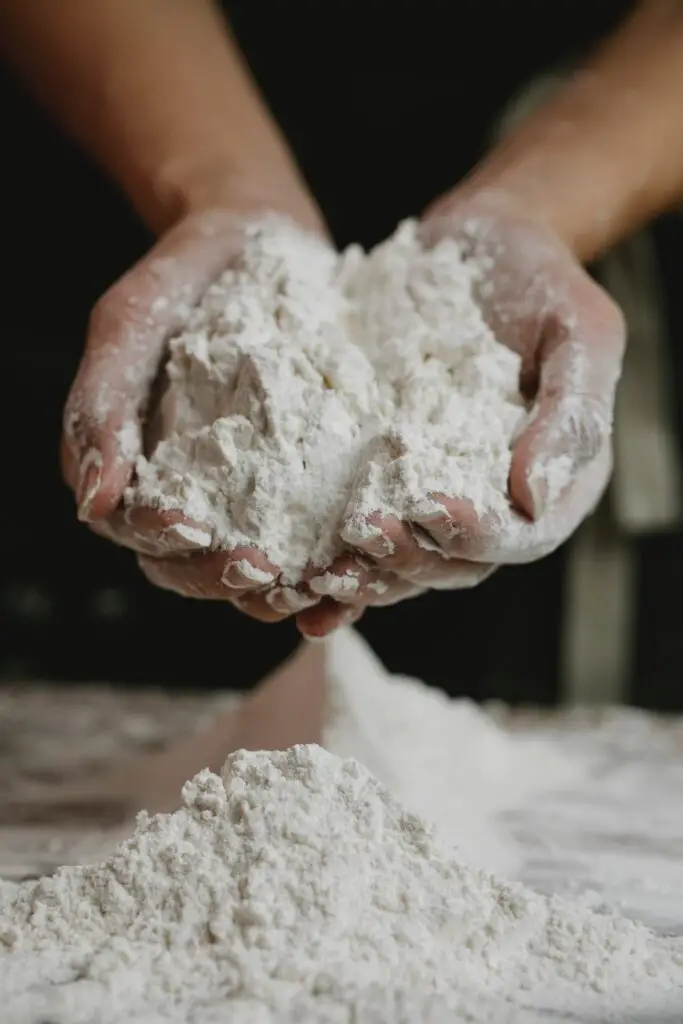 What Is Self Rising Flour?
If you're not a dedicated baking enthusiast, you'd probably be very surprised by the number of flour types that exist out there. One of those types is self rising flour.
As the name implies, self rising flour is flour that contains certain additives to give baked goods the ability to rise without mixing more ingredients.
As such, self rising flour makes it simpler to bake a variety of recipes since you don't need to worry about buying and adding several ingredients. Since it has baking powder and salt pre-added to it, this type of flour can be very handy.
Southern recipes, such as biscuits, are often made with self rising flour. This is the reason it's commonly confused for Bisquick — which is also popular when it comes to making simple baked items like biscuits. We'll talk about this in more detail a bit later, but for now, you should know that the biggest difference between the two products is the presence and absence of oil (or fat).
Self Rising Flour Ingredients
The key ingredients of self rising flour are all-purpose flour, baking powder, and salt. Without the last two additives, any dough made using the flour won't rise unless you add similar ingredients separately.
Self Rising Flour Uses
One of the common aspects between Bisquick and self rising flour is application. As such, you can use self rising flour for pretty much the same recipes as you would Bisquick — just be sure to add oil or another type of fat to have a similar effect.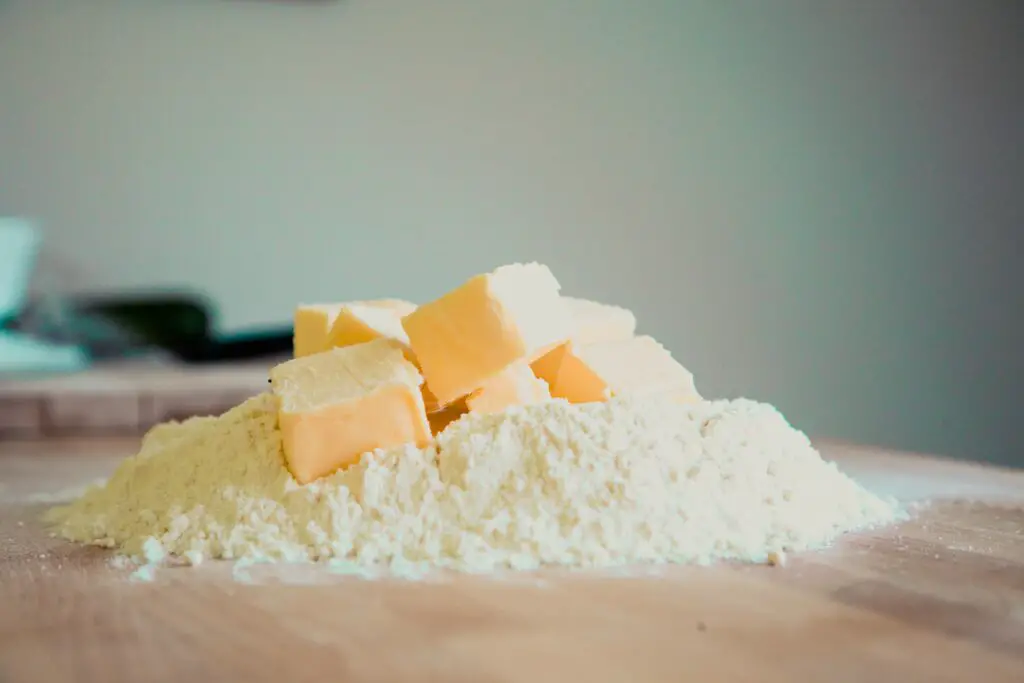 Self rising flour is also used to replace the combination of all-purpose flour and yeast in traditional baked goods. Below is a list of a few popular recipes you can make with self rising flour:
Biscuits
Crackers
Dumplings
Flatbread
Pancakes
Pizza crust
Quick bread
Rolls
Scones
Bisquick Vs Self Rising Flour
There's no denying that Bisquick and self-rising flour are a lot alike — they both contain all-purpose flour, baking powder, and salt. The primary difference between the two is that Bisquick is also made with oil, while self rising flour isn't.
This means that Bisquick is more complete as a baking mix. It's better suited for more moist and tender baked goods recipes.
On the other hand, self rising flour calls for the addition of oil or another type of fat if you want it to give similar results.
How to Substitute Bisquick
Make a homemade substitute for Bisquick is way easier than you think; you probably already have the required ingredients sitting in your pantry. You can use the resulting batch immediately or store it in the fridge for a maximum of 2 months.
Firstly, combine the following dry ingredients into a large bowl:
1 cup of all-purpose flour
1 1/2 teaspoons of baking powder
1/2 teaspoon of salt
1 tablespoon of vegetable oil, melted unsalted butter, or vegetable shortening
Combine the dry ingredients well, then thoroughly whisk in the fat ingredient. You can replace the dry ingredients with 1 cup of self-rising flour.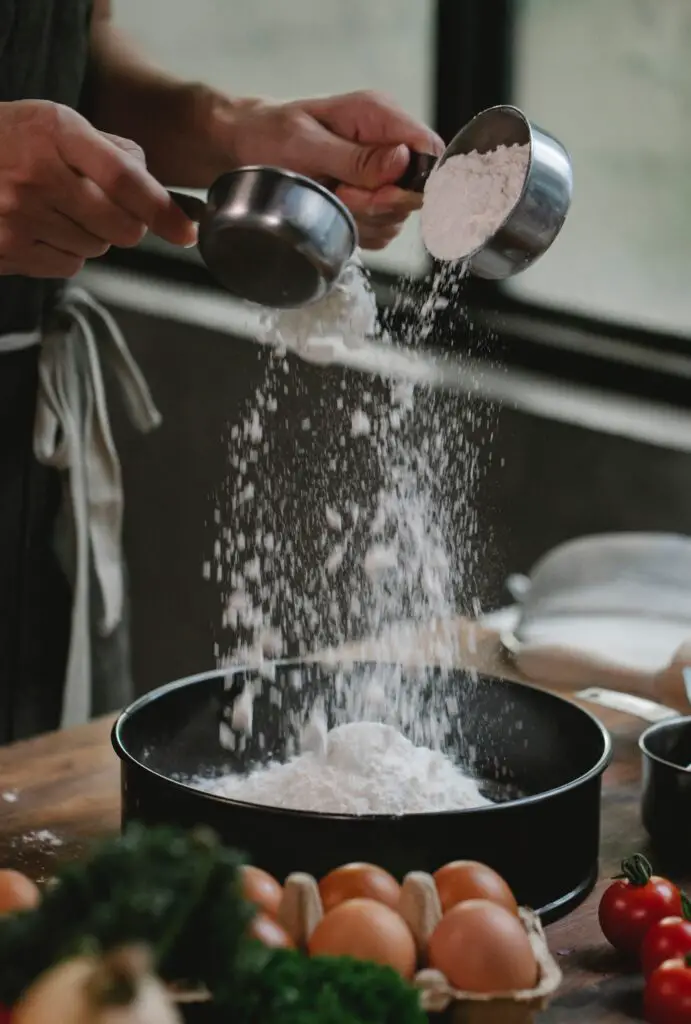 How to Substitute Self-Rising Flour
If you want to make a recipe that calls for self rising flour but you don't want to buy some, or you simply don't have the time to go down to your local supermarket, there's a way you can easily whip up a batch of self rising flour at home.
For every cup of self rising flour, use the following measurements of ingredients:
1 cup of all-purpose flour
1 1/2 teaspoons of baking powder
1/2 teaspoon of salt
If you want to increase the batch size, be sure to stick to the same ratio.
Wrap Up
There you have it, a complete Bisquick vs self rising flour guide to help you become the baking master of your home.